The number of companies in Russia is decreasing
According to the Federal Tax Service as of July 1, 2020, the number of active legal entities in Russia was 3,6 million, that is by 234 thousand less than on July 1, 2019.

Picture 1. Newly established and liquidated companies, July 1, 2019 – July 1, 2020. Source: globas.ru
Companies are registered less often than liquidated. The number of organizations ceased to operate exceeds the number of newly established companies by 2 times: from July 1, 2019 to July 1, 2020, about 250 thousand new legal entities were registered, while more than 500 thousand companies were liquidated.
This downward trend has been observing for several years.
Reasons for liquidation of companies
Over the past 12 months, 508 thousand companies have ceased their activities. Including 422 thousand (83%) were excluded from the Unified State Register of Legal Entities by the registration authority as inactive with signs of a shell company.
For economic reasons, companies are closed much less often: 64 thousand companies have ceased operations due to voluntary liquidation; 7,6 thousand - after bankruptcy; 10 thousand – after reorganization; 4,5 thousand companies had other reasons to be liquidated.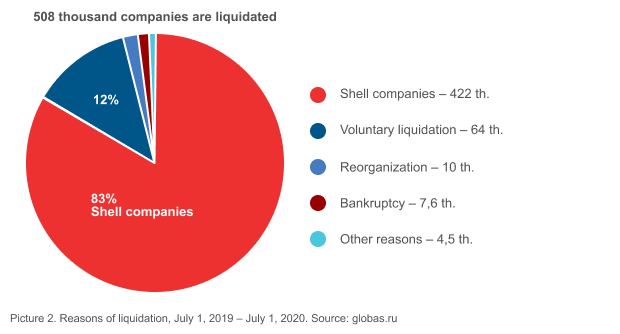 Picture 2. Reasons of liquidation, July 1, 2019 – July 1, 2020. Source: globas.ru
The largest number of bankruptcies occurred in 2015: 11,2 thousand companies. On average, for this reason, about 10 thousand companies cease their activities per year.
It should be reminded that until October 6, 2020, a moratorium on bankruptcy is in effect for enterprises from affected sectors of the economy, strategic and systemically important companies.
Dynamics of registration of new companies
From July 1, 2019 to July 1, 2020, 251 thousand organizations are registered in Russia. In April 2020, an absolute historical minimum was recorded – 10,3 thousand, in May 2020 the indicator increased to 11,4 thousand, in June 2020 to 17,4 thousand newly registered companies. Before the COVID-19 pandemic, an average of 23 thousand companies were established monthly.

Picture 3. Dynamics of new registrations, April 1, 2020 – July 1, 2020. Source: globas.ru
LLC / OOO is the main legal form in Russia
Of the total number of 3,6 million operating companies, 3 million are commercial, including: limited liability companies (LLC) – 2,9 million, joint stock companies (JSC) - 63 thousand. Non-profit organizations include 618 thousand legal entities.
Most companies in the capital regions
As of July 1, 2020, the largest number of operating companies were registered in Moscow - 677 thousand (18,7%), the Moscow region - 201 thousand (5,5%) and Saint Petersburg - 266 thousand (7,3%) Thus, 31,5% of all companies in Russia are concentrated in three regions.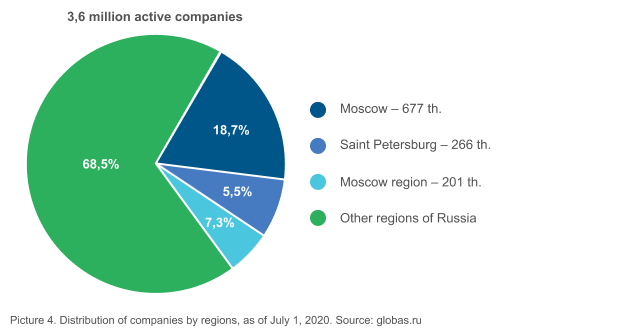 Picture 4. Distribution of companies by regions, as of July 1, 2020. Source: globas.ru